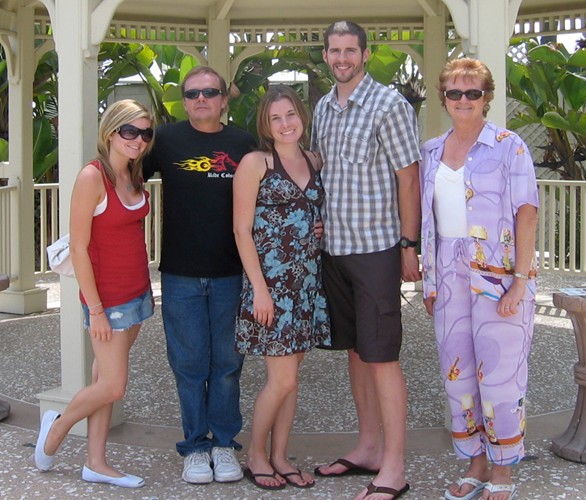 Larry Dean Kleinschmidt & his family!!
Larry D. (The Other Larry) Kleinschmidt lives in California. He is descended from Nicolaus via the third son Wilhelm. The line goes: Nicolaus, Wilhelm C., William C., William LaVerne (Joe), Larry Dean. Pictured above are daughter Trisha, Larry, oldest daughter Katie, her husband Brian, and Larry's wife Patricia.
Larry found me while doing an internet search for his (our) name. He is a motorcycle racer and has listings on the internet in that sport. Larry is also a CPA and the CFO of a major corporation, and drives a supercharged Viper truck to work! (Us Larrys are an accomplished bunch, Ha!). Larry was raised in Colorado.
---
New Grandbaby has arrived!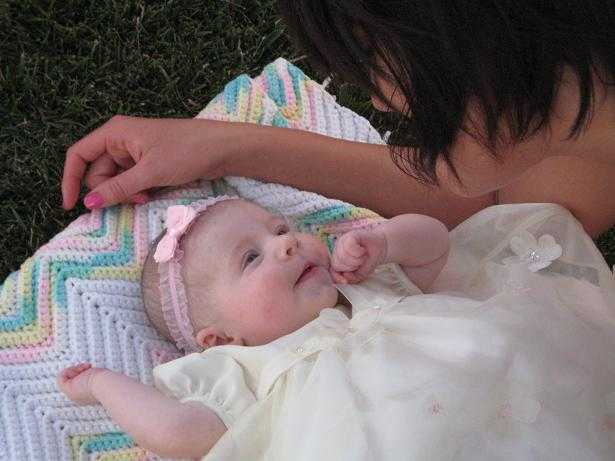 Larry & Patty's first granddaughter Chloe Merritt! She's the daughter of Katie (Kleinschmidt) Merritt (Larry's oldest daughter) and her husband Brian Merritt. Chloe was born on February 16, 2008. Welcome to the family Chloe! Chloe's Album